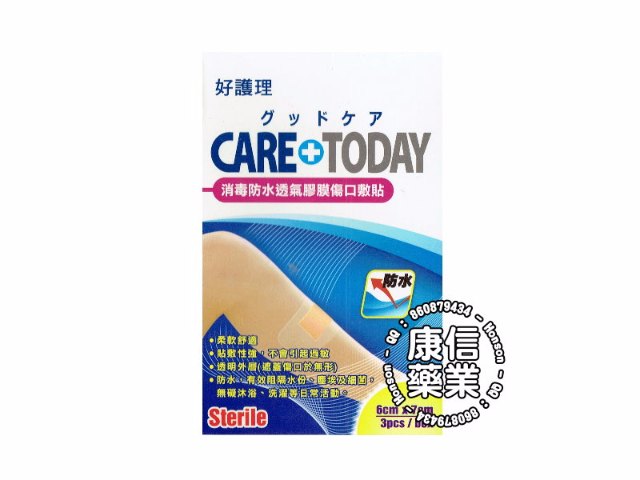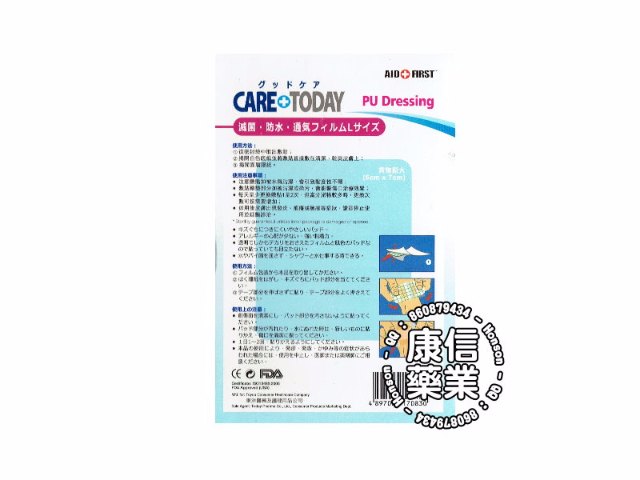 care-today PU Dressing
Model: B0103
Australia , Austria , Brazil , Cambodia , Canada , China , Denmark , Finland , France , Germany , Ghana , Hong Kong , Hungary , Indonesia , Ireland , Italy , Japan , South Korea , Latvia , Luxembourg , Macau , Malaysia , Mexico , Netherlands , New Zealand , Nigeria , Norway , Pakistan , Philippines , Poland , Portugal , Russian Federation , Singapore , Slovakia , Slovenia , Spain , Sweden , Switzerland , Taiwan , Thailand , Turkey , United Arab Emirates , United Kingdom , United States , Viet Nam , Serbia
Product Description
Good nursing wound application care-today PU Dressing
Usage method:
1. remove the application from the sealed bag.
2. white base paper and apply directly to clean, dry skin.
3. tear off the surface layer of adhesive paper.
Use the top of the note:
L note that the wetting of the applicator will cause viscosity instability.
L applicator pad, if wet or stained, can affect wound healing.
L apply at least 1 to 2 times a day, but when the secretion is more, the number of replacement can be increased as required.
L if the skin is inflamed, itchy or sensitive, stop using it and delay the diagnosis and treatment.
6cm x 7cm, 3pc/box